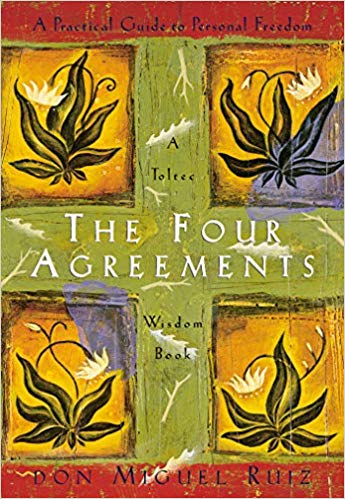 This book, The Four Agreements, is interesting and useful. Initially part of the authors perspective gave me great pause because he seems to question values and truths I hold as part of my core beliefs, however the "principles" of the agreements and assessing life are solid and relevant for all. I believe it is good to reflect on tradition and boxes that have been established as un-budgable fact and assess how they are serving or not serving. That said, I do believe there is "truth" and not everything is up for our personal redesign. How we live with-in truth is important and sometimes we accept things as truth or non-negotiables that are really paradigms of a generation or time period that are becoming less and less relevant and are not timeless truth. This book shares four filters for looking at life – shortly stated they are:
Be impeccable with your word.
Don't take anything personally.
Don't make assumptions.
Always do your best.
What does this mean to you? How does this look in your life?
To explore more – here is a great blog post that shares a bit more on The Four Agreements or pickup the book The Four Agreements or The Fifth Agreement (a follow-up updated book).